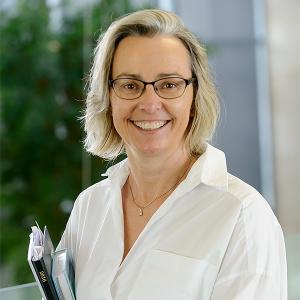 ABOUT THE AUTHOR
---
Imelda Maher
Imelda Maher, MRIA is the Sutherland Full Professor of European Law at the Sutherland School of Law of University College Dublin (UCD) where is she also Director of the Dublin European Institue.
ORCiD >>
Imelda Maher, Joelle Grogan
Trade, sovereignty, rights and freedoms, courts, and constitutional change are lenses through which we can examine how two politically, culturally, and linguistically inextricably linked common law countries have defined their diverging relationship with the EU. 50 years on the divergence is complete. The UK is now a third country, charting a future outside the EU, while Ireland remains one of 27 Member States reporting high levels of trust and support for the EU. Hence 50 years on we have both the desire for closure (for the UK) and continuity (for Ireland). In fact, we argue that closure and continuity are necessary for the relations between both states and their relationship with the EU now and in the next half century.
Continue reading >>
0
Joelle Grogan, Imelda Maher
In 1973 and on the third attempt, Ireland and the United Kingdom (UK) with Denmark acceded to the European Communities, while Norway opted not to join following a referendum. For Ireland and the UK, the half-century since has brought about remarkable social, economic, demographic, political, and legal changes in both states leading to the UK leaving the EU in 2020 and Ireland remaining a Member State. Given the shared anniversary and divergent responses to EU membership in the context of strong (if complex) ties between the two states and a shared common law tradition, a reflection on the 50th anniversary of their accession to what is now the European Union (EU) is timely.
Continue reading >>
0