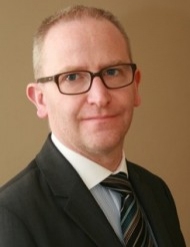 ABOUT THE AUTHOR
---
Kenneth Armstrong
Kenneth Armstrong is a Professor of European law and Director of the Centre for European Legal Studies at the University of Cambridge.
ORCiD >>
POSTS BY Kenneth Armstrong
Kenneth Armstrong
The UK Prime Minister, David Cameron has finally found time to write a letter to the European Council President Donald Tusk setting out the basis for the UK's renegotiated membership of the EU. Although in recent weeks, European leaders have complained that they lacked clarity as to what it was that Mr Cameron would seek in these negotiations – despite his recent tour of European capitals – in the end, the themes contained in the letter have been well rehearsed both by the Prime Minister, and more recently by the UK Chancellor in his speech to the BDI in Germany. There are four pillars to the 'new settlement' sought by the UK government: economic governance, competitiveness, sovereignty and immigration. The Prime Minister's stated aim is – through voice – for the UK to remain a member of the EU, albeit an EU with differentiated membership obligations. As he reiterated in a speech at Chatham House to trail the letter to Donald Tusk, if he succeeds in his negotiations, the Prime Minister will campaign for the UK to remain in the EU. He also made clear that a vote for Brexit would be just that, with no second referendum to seek a better deal. So what then are the key policy planks supporting the four-pillars?
Continue reading >>
0
Kenneth Armstrong
I would go so far to say that were the European Council to make a nomination based on the sort of legal duty Kumm asserts, and were that nomination to be taken by the qualified majority vote which the treaty permits, an outvoted state would have good legal grounds for challenging the decision before the European Court of Justice. Maybe then we would see who is right and who is wrong.
Continue reading >>
1
Kenneth Armstrong
Speculation over the nominee for the next President of the European Commission has been rife in newspapers, media and the blogosphere. In the face of such uncertainty, it might be reassuring to believe that, as Mattias Kumm asserts, there is an actual legal duty to appoint a particular candidate. No such luck. If there was to be legal certainty, then the authors of the treaty could quite easily have provided that clarity, including by institutionalising the Spitzenkandidat concept in the treaties. They did no such thing.
Continue reading >>
1