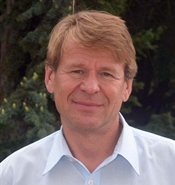 ABOUT THE AUTHOR
---
Martin Scheinin
Martin Scheinin is the British Academy Global Professor at the Bonavero Institute of Human Rights of the University of Oxford and a part-time Professor at the European University Institute in Florence. From 2005 to 2011 he was UN special rapporteur on human rights and counter-terrorism.
ORCiD >>
Martin Scheinin
The United Nations Security Council has adopted a resolution on foreign terrorist fighters. It is not a mere political declaration adopted at highest political level but a "legislative" resolution with "teeth," adopted under Chapter VII of the UN Charter and therefore legally binding for all UN Member States and obtaining, by virtue of Article 103 of the Charter, primacy in relation to any other international agreement of states. The resolution constitutes a huge backlash in the UN counter-terrorism regime, comparable to Security Council Resolution (SCR) 1373, adopted in the immediate aftermath of the atrocious terrorist attacks of September 11, 2001. It wipes out the piecemeal progress made over 13 long years in introducing protections of human rights and the rule of law into the highly problematic manner in which the Security Council exercises its supranational powers.
Continue reading >>
0
Martin Scheinin
Der Sicherheitsrat der Vereinten Nationen hat am Mittwoch die Resolution zu ausländischen Terrorkämpfern angenommen. Es handelt sich dabei nicht nur um eine politische Erklärung auf höchster politischer Ebene, sondern um eine "legislative" Resolution mit "Zähnen", beschlossen unter Kapitel VII der Charta der Vereinten Nationen und nach Art. 103 der Charta mit Vorrang im Verhältnis zu anderen völkerrechtlichen Vereinbarungen ausgestattet. Die Resolution stellt einen gigantischen Rückschlag im UN-Terrorbekämpfungsregime dar, vergleichbar mit der Sicherheitsratsresolution 1373, die unmittelbar nach den fürchterlichen Terroranschlägen vom 11. September 2001 beschlossen wurde. Sie macht den über 13 lange Jahre Stück für Stück erzielten Fortschritt bei der Einführung von Menschenrechtsschutz und Rechtsstaatlichkeit in die hoch problematische Art, mit der der Sicherheitsrat seine supranationale Hoheitsgewalt ausübt, zunichte.
Continue reading >>
2