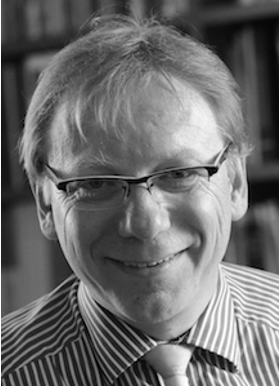 ABOUT THE AUTHOR
---
Thilo Marauhn
Prof. Dr. Thilo Marauhn ist Professor für Öffentliches Recht und Völkerrecht an der Justus-Liebig-Universität Gießen, Professor für Rüstungskontrollrecht an der University of Amsterdam und Leiter der Forschungsgruppe Völkerrecht des Leibniz-Instituts Hessische Stiftung Friedens- und Konfliktforschung, Frankfurt a.M.
Thilo Marauhn, Daniel Mengeler, Vera Strobel
Alongside the political question of the consequences of the withdrawal of troops from Afghanistan, there is also the pressing question of the legal responsibility of the Federal Republic of Germany. We come to the interim conclusion that the Federal Republic of Germany has not fully complied with its obligations to protect fundamental rights - above all the protection of life under Article 2 of the Basic Law - and its obligations under international law.
Continue reading >>
0
Thilo Marauhn, Daniel Mengeler, Vera Strobel
Neben der politischen Frage der entstandenen Situation und der Folgen des Truppenabzugs aus Afghanistan stellt sich die Frage nach der rechtlichen Verantwortung der Bundesrepublik Deutschland. Wir kommen zu dem Zwischenergebnis, dass die Bundesrepublik Deutschland ihren grundrechtlichen Schutzpflichten – vor allem jener des Lebensschutzes gemäß Art. 2 Abs. 2 S. 1 GG – und völkerrechtlichen Verpflichtungen nicht in vollem Umfang nachgekommen ist.
Continue reading >>
0