How to deal with a constitution which has been turned into a tool to perpetuate the governing party's power even in the case of a lost election? How to dispose of these undemocratic constraints without violating the rule of law oneself? A situation like this might arise in Hungary in Spring 2022 if the unified opposition manages to win a majority over Viktor Orbán's Fidesz party. Two towering figures of constitutional scholarship, Andrew Arato and András Sajó, have addressed questions to the global constitutionalist community on how to deal with this dilemma. We publish a collection of answers in collaboration with THE NEW INSTITUTE in Hamburg.
Read all articles >>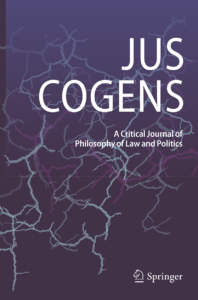 Volume 3,
Issue 3
---
October 2021
JUS COGENS
AND MORE ARTICLES…
9/11 hat sich zum 20. Mal gejährt. Welche Spuren hat dieses Ereignis in der globalen und nationalen Verfassungs- und Menschenrechtsarchitektur hinterlassen? Dieser Frage gehen wir gefördert von der Bundeszentrale für politische Bildung in einer Folge von Online-Symposien nach und bringen Rechtswissenschaftler:innen aus verschiedenen Regionen und Rechtskulturen ins Gespräch.
Read project's articles >>
Sie schätzen die verfassungsrechtliche Expertise, die Sie hier auf dem Verfassungsblog erhalten? Sie hätten auch gerne so eine tolle Tasse hier?

Dann unterstützen Sie doch bitte unsere Arbeit hier auf Steady. Ganz herzlichen Dank!
Subscribe and get our editorial via email!
Privacy
SORT
FILTER
On January 16, Serbian citizens voted in a referendum on constitutional changes concerning the guarantees of the judicial independence and organization of the judicial sector. According to preliminary results, 57, 4% of citizens voted for the reforms, while 41,6% voted against, with a turnout of not more than 30% of all registered voters. I would argue that constitutional amendments concerning the judiciary should have been postponed for two reasons.
Continue reading >>
0
Load More Posts