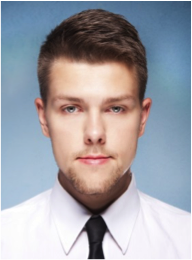 ABOUT THE AUTHOR
---
Bartosz Marciniak
Bartosz Marciniak graduated in law (2010) and in classics (2011) from the University of Warsaw. He is currently a PhD Candidate at the Law Department, European University Institute in Florence. Bartosz is specialized in the limits of legitimate constitutional authority.
POSTS BY Bartosz Marciniak
Bartosz Marciniak
Τοῖς πᾶσι χρόνος καὶ καιρὸς τῷ παντὶ πράγματι ὑπὸ τὸν οὐρανόν. This Septuagint translation of a verse from the book of Ecclesiastes points to a fundamental distinction regarding the transience – the distinction between chronos (time) and kairos (a right moment). Time is everlasting and consists of singular kairoi. Kairos, being its constitutive part, should not defy the structure of time. This distinction bares on the way in which we should understand any change of a constitution that claims to belong to free and equal citizens.
Continue reading >>
0