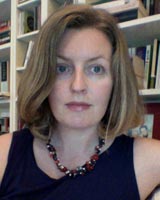 ABOUT THE AUTHOR
---
Cathryn Costello
Cathryn Costello is the Andrew W Mellon Professor of International Refugee and Migration Law at the University of Oxford and a Professor of Fundamental Rights at the Hertie School, Berlin. In July 2023, she will take up a newly created Chair in Global Refugee and Migration Law at University College Dublin School of Law.
POSTS BY Cathryn Costello
Minos Mouzourakis, Cathryn Costello
The Council of the European Union (EU) recently reached a negotiating position ('mandate') on two significant elements of the 'reform' of the Common European Asylum System (CEAS). The vision hailed as a 'historic' agreement by national governments is a direct threat to the right to asylum. The Council not only maintains all structural flaws of the CEAS intact but proposes a quagmire of asylum procedures marred by unworkable, unnecessarily complex rules, that are in clear violation of key human rights standards.
Continue reading >>
1