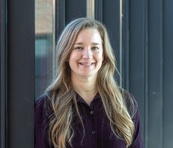 ABOUT THE AUTHOR
---
Emilia Korkea-aho
Emilia Korkea-aho is Professor of EU Law and Legislative Studies at University of Eastern Finland (UEF) Law School, Finland. She heads an Academy of Finland Research Project on the revolving door and its regulation in Finland, France and Slovenia (REVOLVE, 2021-2025).
POSTS BY Emilia Korkea-aho
Emilia Korkea-aho
The EU was given the worst kind of early Christmas present: a corruption scandal that has rocked the Union to its core giving ammunition to anti-EU populist actors and drawing attention and schadenfreude from outside the EU. The facts of the case remain under investigation, but the case has already been approached from many angles.Qatar has been given the role of an international villain in this story, and the EU has used the opportunities to frame the case as malign third country efforts to corrupt the EU. While there is no denying the corrupting role of a third country, the EU's framing enables it to pose as a victim, which, as I argue in this blogpost, is intellectually dishonest and harmful.
Continue reading >>
0
Lola Avril, Emilia Korkea-aho
In September 2021, MEPs voted in favour of a new EU Ethics body to oversee movements of personnel between the public and the private sector and proposed an interinstitutional agreement to this end. Replacing the current Independent Ethical Committee, the new body would be responsible for proposing and advising Commissioners, MEPs and staff of the institutions on ethics rules. The new Ethics Body, however, is not the regulatory unicorn many are hoping for. The gaps and ineffectiveness of EU policies to address revolving door moves stem from a limited understanding of the issue, which in turn is a result of lack of research and interest. The EU cannot devise better policies unless more is known about the phenomenon.
Continue reading >>
0