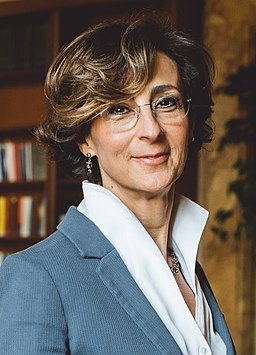 ABOUT THE AUTHOR
---
Marta Cartabia
Marta Cartabia is a Professor of Constitutional Law at Bocconi University and Co-President of ICON-S. She has been the president of the Italian Constitutional Court (Foto: Max Allegritti,
CC BY-SA 4.0
, via Wikimedia Commons).
Marta Cartabia, Daniel Halberstam, Anna Śledzińska-Simon, Antoine Vauchez, Armin von Bogdandy
We are debating the specter of German Legal Hegemony. It's a new dimension for most German lawyers. The prevailing view has been that Germany is at the receiving end and losing out. Many consider Germany as making a too small impact on European law because it's too inflexible for its federalism and too inhibited for many reasons. Quite a few see the 2nd Senate of the BVerfG as the last institution defending law and reason against overbearing European institutions as Berlin politicians have largely given up. The symposium has provided a different picture. How to deepen learning from it? Today we propose a discussion which is both analytical and normative.
Continue reading >>
9