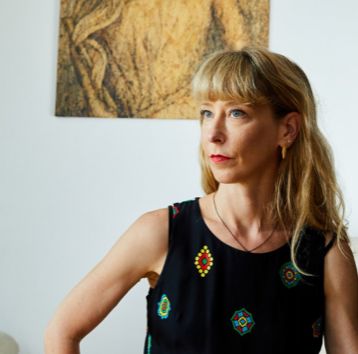 ABOUT THE AUTHOR
---
Reut Yael Paz
Dr. Reut Paz is an Israeli scholar who specialized in international law, European law, international relations and legal history, at the University of Helsinki, Finland. Recently, together with Professor Thilo Marauhn, Paz initiated the project "Seeing Antisemitism Through Law: High Promises or Indeterminacies?" (SATL) and the BMBF project entitled "Struggling for Justice – Antisemitismus als justizielle Herausforderung," Faculty of Law, Justus-Liebig University, Giessen.
Reut Yael Paz
This contribution briefly unpacks the relevancy of the East/West intersectionality Finland represents for us today. The pragmatic manner in which the Finns have dealt with Russia – in all its previous versions, white, red or "federal" – is instructive in understanding the limits of moral, economic and physical power when facing a neighboring country that will most probably never be trusted, loved or changed, by outsiders.
Continue reading >>
1
Reut Yael Paz
The recent #patrilineal debate about the matrilineal exclusiveness of being Jewish in Germany that started last July between several writers/opinion makers demonstrates perfectly just how difficult but also dangerous it is to speak of ethnicity, race, religion, gender but also blood particularly in their intersectional form. The following contribution attempts to explicate the central challenge behind the ethnically based matrilineal principle in Judaism.
Continue reading >>
2
Reut Yael Paz
In his preface to Frantz Fanon's The Wretched of the […]
Continue reading >>
16