Was wollen wir wirklich? Glaubt man Google (und die wissen bekanntlich besser über uns Bescheid, als wir selbst), dann sieht es nicht gut aus um unseren Seelenhaushalt.
Google ist ein hilfsbereites Tool und will nicht, dass man so viel tippen muss. Also bietet es einem an, die Suchfrage zu vervollständigen. Es mutmaßt, was man fragen will, auf Basis der Suchanfragen von Millionen anderer. Diese Vervollständigungsfunktion kann man als Guckloch in die Kollektivbefindichkeit der Welt benutzen, wie Dan Ariely kürzlich herausgefunden hat.
Ich habe mal ein bisschen herumprobiert: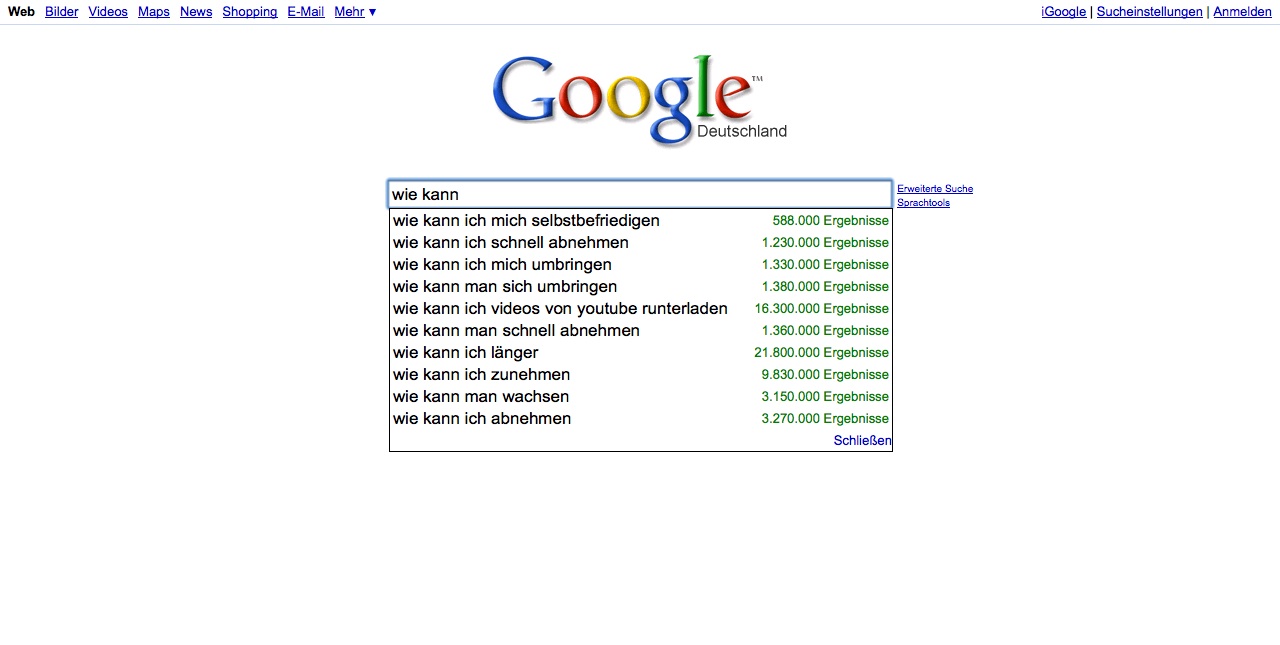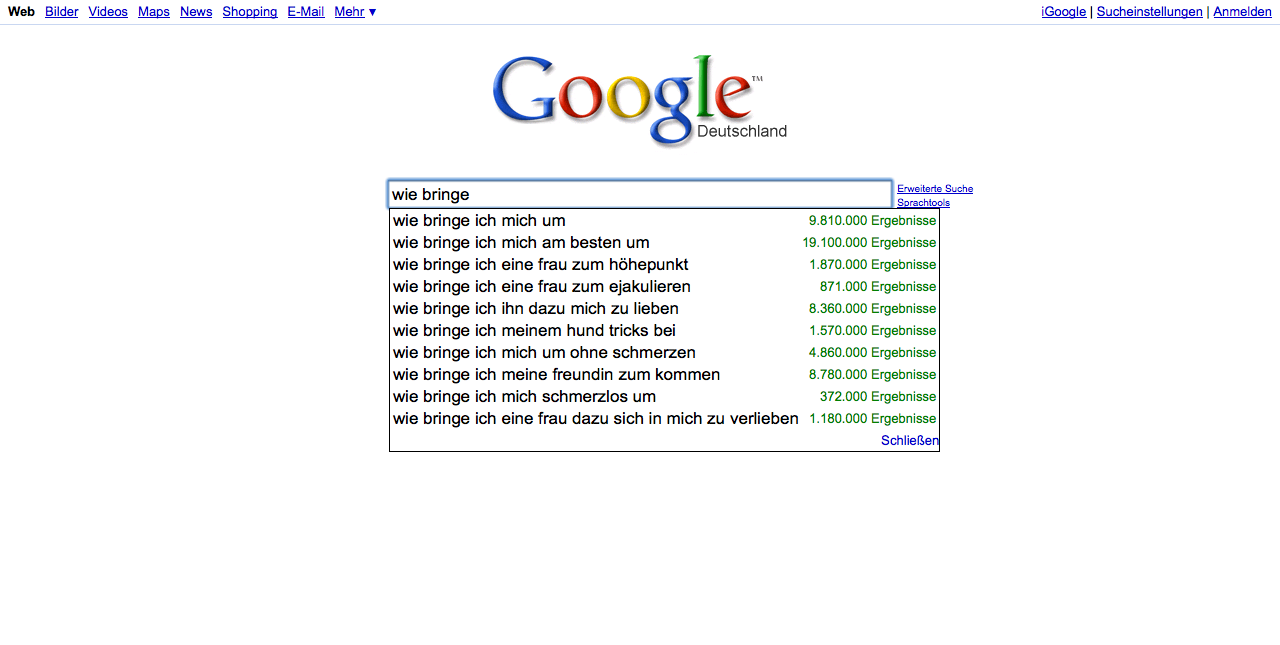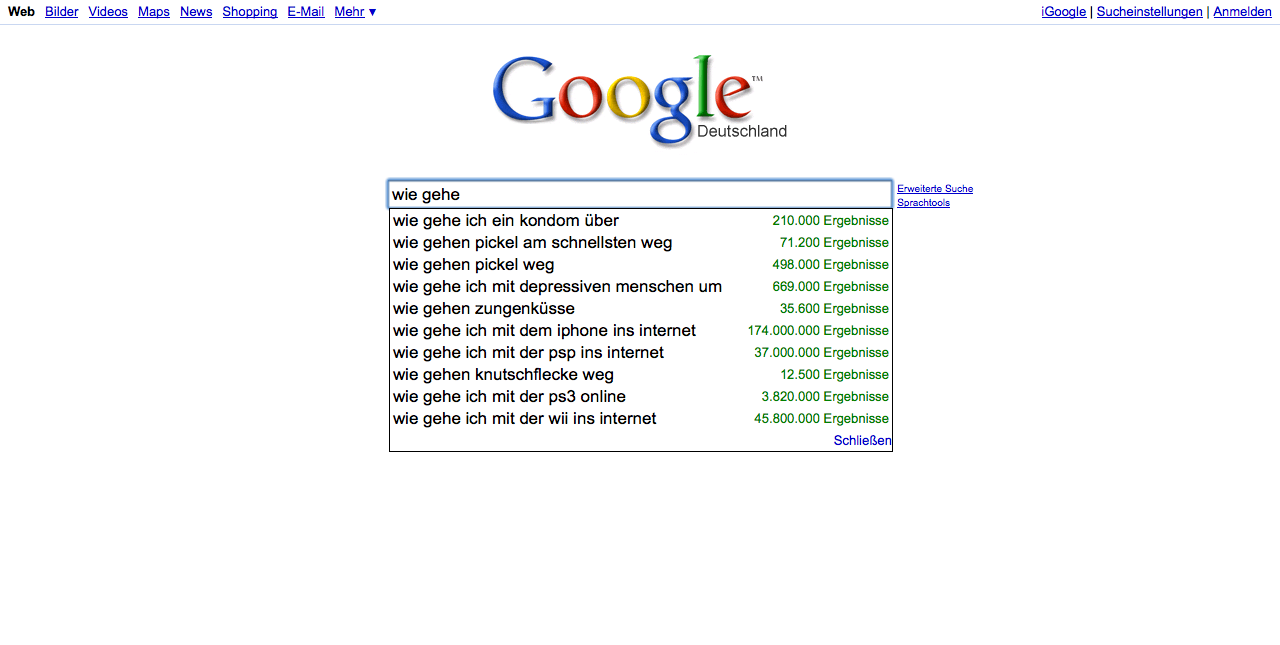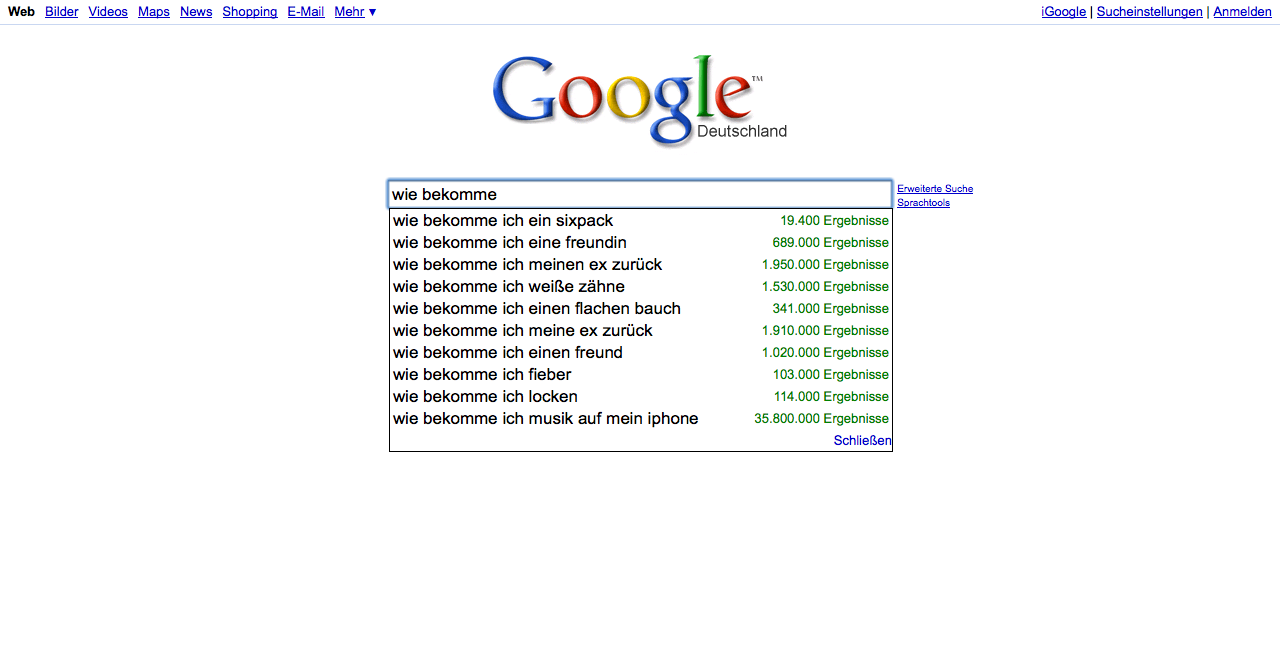 Congrats!
You read this long post all the way down. Thanks, much obliged! Now, let me ask you something: Do you enjoy reading Verfassungsblog? If you do, please support us so that we can keep up our work and stay independent.
All the best, Max Steinbeis
---
SUGGESTED CITATION
Steinbeis, Maximilian:
Google-Sozialstudien: Sex, Sixpacks und Selbstmord, VerfBlog,
2010/1/14, https://verfassungsblog.de/googlesozialstudien-sex-sixpacks-und-selbstmord/.