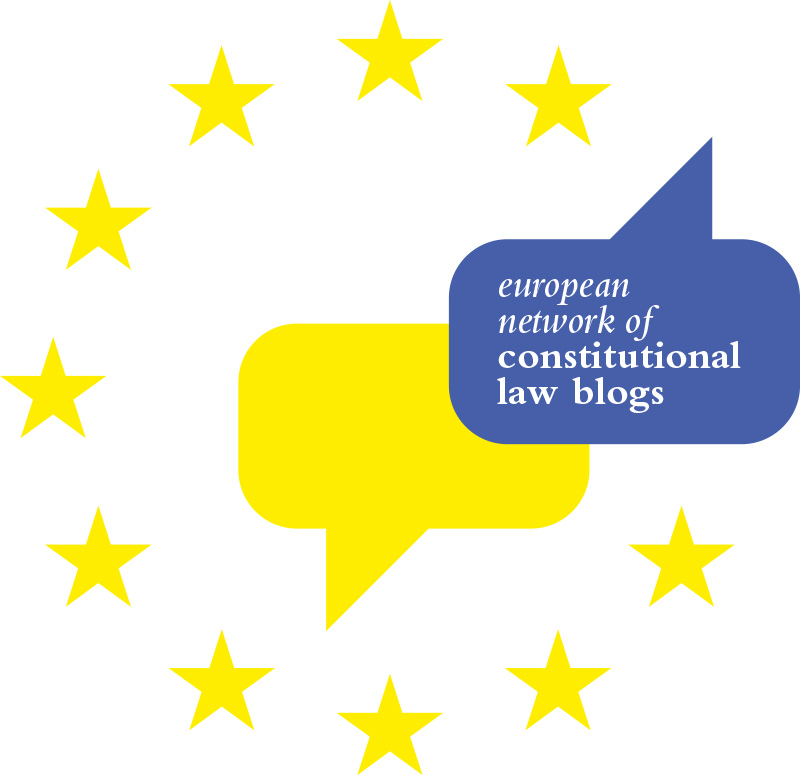 Wenn Ungarn sich eine undemokratische Verfassung gibt, ist das nicht nur ein Problem der Ungarn. Wenn Schotten und Katalanen sich unabhängig machen wollen, geht das nicht nur die Briten und Spanier etwas an. Wer diesen Blog regelmäßig liest, dem wird das nichts Neues sein: Wir teilen in Europa einen gemeinsamen Verfassungsraum, in dem sich nationale und supranationale Ebene nicht scharf voneinander trennen lassen.
Wir wissen aber viel zu wenig von den Verfassungskulturen der Anderen und nehmen Probleme und Konfliktpunkte nicht oder viel zu spät wahr. Es fehlt an wissenschaftlicher Expertise, es fehlt an politischer Öffentlichkeit, und es fehlt an einer Schnittstelle zwischen beidem.
Es gibt in vielen europäischen Ländern Blogs, die diese Lücke füllen können. Es gibt den großartigen UK Constitutional Law Blog, es gibt in Frankreich Serge Slamas Combats pour les Droits de l'Homme, es gibt in Italien den fantastischen Blog Diritti Comparati und in Tschechien den Blog Jiné Právo, und noch viele mehr, die fortlaufend Wissen und kontroverse Debatten zu konstitutionellen Themen produzieren.
Diese Blogs wollen wir miteinander vernetzen. Wir wollen wir ein Netzwerk europäischer Verfassungsblogs gründen, in dem Expert_innen aus allen Teilen Europas ihr Wissen und ihre Sichtweisen miteinander teilen und einer breiten europäischen Öffentlichkeit zugänglich machen. Unser Ziel ist, die Verfassungsvielfalt in Europa am Ende flächendeckend abdecken zu können.
Um dies verwirklichen zu können, benötigen wir Ihre Unterstützung.
Wir haben heute einen Förderantrag für dieses Projekt bei dem Programm "Advocate Europe" der Mercator-Stiftung, des Vereins MitOst und des Vereins LiquidDemocracy e.V. gestellt. Dabei ist auch die Öffentlichkeit aufgefordert, die Anträge zu bewerten und ggf. zu unterstützen. Je mehr Unterstützung ein Antrag hat, desto sichtbarer ist er. Außerdem ist ein "Community Award" für den Antrag mit der meisten Unterstützung ausgelobt.
Wir bitten Sie, liebe Leserinnen und Leser des Verfassungsblogs, die Erfolgschancen unseres Projekts mit Ihrer Unterstützung zu erhöhen. Die Möglichkeit dazu finden Sie hier.
Auch das Teilen des Links über Twitter und Facebook wäre eine große Hilfe.
Vielen Dank im Voraus!
Congrats!
You read this long post all the way down. Thanks, much obliged! Now, let me ask you something: Do you enjoy reading Verfassungsblog? If you do, please support us so that we can keep up our work and stay independent.
All the best, Max Steinbeis
---
SUGGESTED CITATION
Steinbeis, Maximilian:
Neues Verfassungsblog-Projekt: Ein Netzwerk europäischer Verfassungsblogs, VerfBlog,
2015/3/17, https://verfassungsblog.de/neues-verfassungsblog-projekt-ein-netzwerk-europaeischer-verfassungsblogs/.