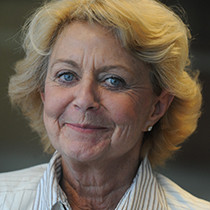 ABOUT THE AUTHOR
---
Agnès Hubert
Agnès Hubert is a Professor at the College of Europe, an affiliate researcher at Science Po - PRESAGE, and a founding member of the first European feminist think tank Gender5plus. She was in charge of the EU gender equality policy in the nineties and continued to work on gender issues for the European Commission as a member of the in house think tank (currently EPSC).
Lina Gálvez Muñoz, Agnès Hubert, Ruth Rubio Marín
These are 20 voices of European women and men joining in a video series launched on YouTube with personalities from the academic, political and European associationism world, many of them from EUI alumni and staff. They want to remind European and national institutions that will not let this crisis, like so many others in the past, to be settled with a bill that is disproportionately paid by women.
Continue reading >>
0