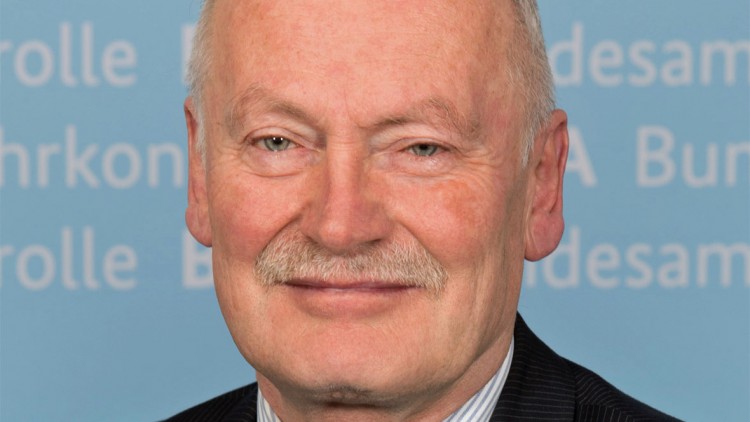 ABOUT THE AUTHOR
---
Arnold Wallraff
Arnold Wallraff was senior official in different functions in the German Federal Government and was head of the economic policy department in the Federal President's office. From 2007 to 2017 he was the head of the Federal Office for Economic Affairs and Export Control.
Arnold Wallraff
The analysis of Germany's strategic restraint to date is of double importance for German arms export policy. First, what has been and continues to be apparent here is a strategic reticence in the sense of a strategy deficit and, above all, a deficit in the culture of debate – both with regard to parliament and to the general public and the media. Additionally – and here lies the difference to Germany's general military restraint – Germany, and all German governments in recent years and decades, have supplied war weapons and other armaments to all regions of the world on a very substantial scale, without such a basis for discussion, strategy or action.
Continue reading >>
0
Arnold Wallraff
Der Analyse der bisherigen strategischen Zurückhaltung Deutschlands kommt auch für die deutsche Rüstungsexportpolitik eine doppelte Bedeutung zu: Zu diagnostizieren war und ist auch hier einerseits eine strategische Zurückhaltung im Sinne eines Strategiedefizits und vor allem eines Defizits in der Debattenkultur – sowohl mit Blick auf das Parlament wie auch auf die allgemeine und mediale Öffentlichkeit. Andererseits – und hierin liegt ein Unterschied zu Deutschlands allgemeiner militärischer Zurückhaltung – hat Deutschland, haben sämtliche deutsche Regierungen der letzten Jahre und Jahrzehnte in ganz erheblichem Umfang in alle Weltregionen Kriegswaffen und sonstige Rüstungsgüter geliefert, ohne dass eine derartige Diskussions-, Strategie- und Handlungsbasis vorhanden gewesen wäre. Der Export von Kriegswaffen in z.T. höchst problematische Drittländer ist entgegen der abstrakten gesetzlichen Vorgaben und selbstgesetzten Grundsätze zur Regel statt zur Ausnahme geworden.
Continue reading >>
0