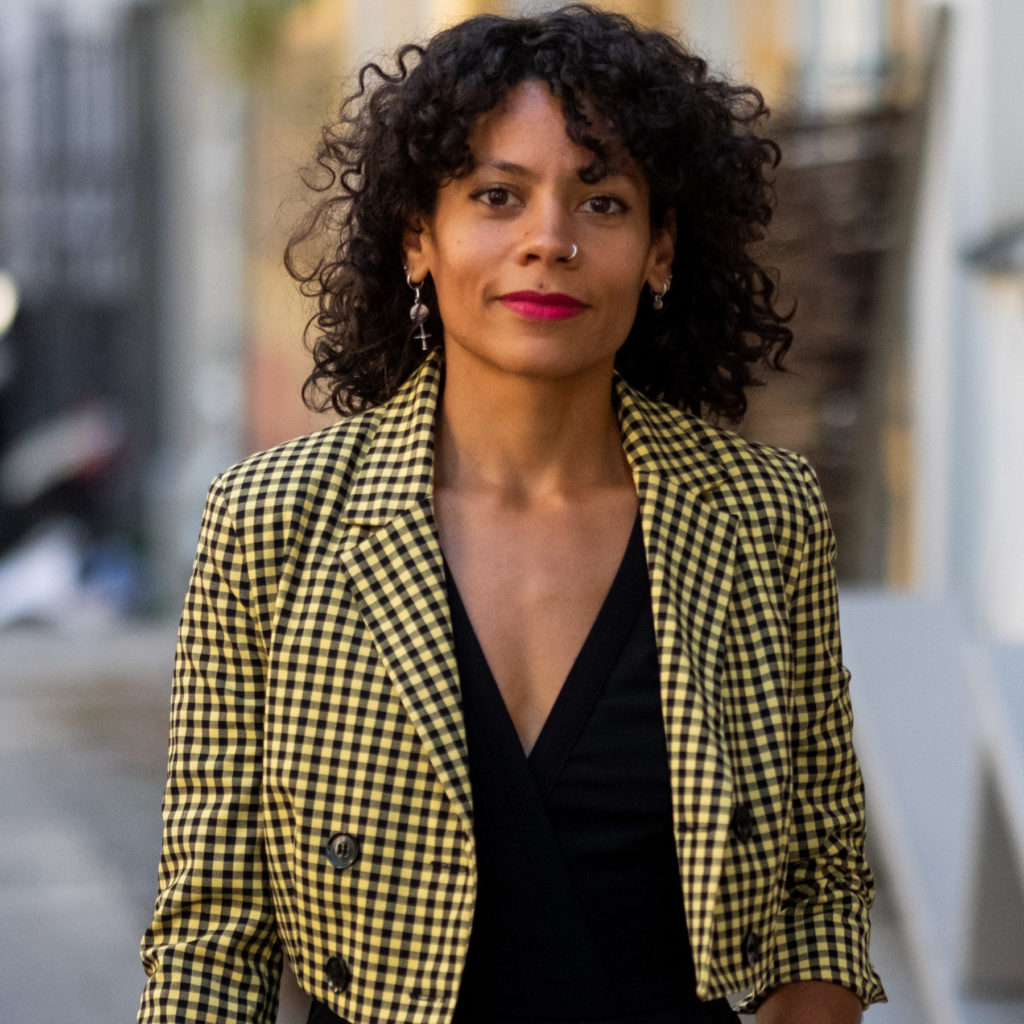 ABOUT THE AUTHOR
---
Emilia Roig
Dr. Emilia Roig (she/her) ist the founder und executive director of the Center for Intersectional Justice (CIJ) und author of the book "Why We Matter. Das Ende der Unterdrückung" (appearance on 15 Februar 2021). She is a lecturer at the Social Justice Study Abroad Program of DePaul University of Chicago and teaches theory of intersectionalism, postcolonial studies, critical race studies and international and European law. (Foto: Mohamed Badarne)
Emilia Roig, Maximilian Steinbeis
Menschen mit Migrationshintergrund werden bei gleicher Eignung bevorzugt eingestellt. Das soll nach dem Willen der Berliner Integrationssenatorin in der Bundeshauptstadt für den öffentlichen Dienst Gesetzeslage werden, und unter dem Stichwort "Migrationsquote" ist darüber ein heftiger verfassungsrechtlicher Streit entbrannt. Das Grundgesetz schreibt gleichen Zugang zum Staatsdienst für alle vor – was heißt das in einer Situation, wo es Menschen migrantischer Herkunft so viel schwerer haben, von diesem Zugangsrecht Gebrauch zu machen? Reicht es da, die individuelle Grundrechtsposition der jeweiligen Bewerber_in in den Blick zu nehmen? Darüber redet Max Steinbeis heute mit EMILIA ROIG, Gründerin und Leiterin des Center for Intersectional Justice in Berlin.
Continue reading >>
0
Emilia Roig, Cengiz Barskanmaz
Frankreich will das Wort "Rasse" aus seiner Gesetzgebung tilgen. Das klingt löblich - tatsächlich ist diese Art des billigen Symbolismus geeignet, den Kampf gegen Rassismus schwerer zu machen statt ihn zu erleichtern.
Continue reading >>
0
Cengiz Barskanmaz, Emilia Roig
France is about to ban the word "race" from its legislation. While the aim of this step is to fight racism it might actually achieve the opposite.
Continue reading >>
0