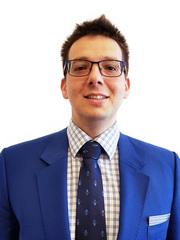 ABOUT THE AUTHOR
---
Gábor Mészáros
Gábor Mészáros is a UCHV Fellow in Law, Ethics and Public Policy at Princeton University.
ORCiD >>
Kim Lane Scheppele, Gábor Mészáros, Petra Bárd
The EU Commission has agreed with us that the laws that we have analyzed in our series of four blogposts did not in fact constitute an effective anti-corruption plan. And the Commission has attached a €13.3 billion price tag to non-compliance. Now the Hungarian government is scrambling to unlock this cash by introducing two additional laws that attempt to address the Commission's concerns. But these new laws repeat the errors of the prior laws. They create the appearance of an independent corruption-fighting system while digging in political allies at all of the chokepoints and tying up whistleblowers and anti-corruption fighters in red tape. The new laws do not make things better and they may even make things worse.
Continue reading >>
0