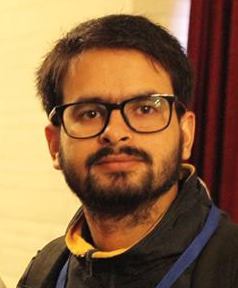 ABOUT THE AUTHOR
---
Imran Parray
M. Imran Parray is an Assistant Professor at the Department of Communication and Journalism, Institute of Home Economics, University of Delhi, India. He has earned his PhD from the Centre for Culture, Media and Governance, Jamia Millia Islamia, New Delhi. His research interests include media history, media anthropology, postcolonial media theory, and new media.
Imran Parray
Die komplexe Verflechtung von Sicherheit und Meinungsfreiheit in Indien stellt eine ernsthafte Herausforderung für die demokratischen Ideale der Meinungsfreiheit dar. Heute erleben wir, dass Journalisten und Aktivisten im ganzen Land verstärkt ins Visier genommen werden. Insbesondere in konfliktreichen Regionen hat sich die Situation verschärft, da Journalisten beschuldigt werden, mit Staatsfeinden zu konspirieren. Die zunehmende Praxis, der Presse und den Foren der öffentlichen Debatte einen Maulkorb zu verpassen, hat in der Zivilgesellschaft eine Kultur der Angst geschaffen, die sich unmittelbar auf die Qualität der Demokratie und die Meinungsfreiheit auswirkt.
Continue reading >>
0
Imran Parray
India's complex interlocking of securitization and freedom of expression poses a serious challenge to democratic ideals of free speech. Today, we witness increased targeting of journalists and activists across the country. In particular, conflict-ridden regions have presented a more serious situation where journalists face accusations of conspiring with the enemies of the state. The growing practice of muzzling the press and forums of public debate has created a culture of fear among the civil society, which directly affects the quality of democracy and free speech.
Continue reading >>
0