'An assault on the constitution'
Counterterrorism laws and freedom of speech in India
On a cold and snowy January night, an army contingent cordoned off a house in a sleepy village in Kashmir, the northernmost Himalayan territory embroiled in decades of conflict. The house belonged to Sajad Gul, a local journalist. After some questioning by the men in uniform outside his home, he was taken away in a jeep, only to be handed over to the police. Gul, who works with Srinagar-based online news magazine, The Kashmir Walla, was charged under the Public Safety Act — a preventive detention law that activists observe has been widely misused in Jammu and Kashmir — for spreading disinformation through his "fake tweets" concerning an "anti-terror" operation. In the opinion of police, the journalist's activities were prejudicial to the sovereignty of the country and that his social media account disseminated information against the "national interests." The reporter's family, colleagues, and journalist federations have contested the charges and are calling for his release. "My son writes the truth," Gul's mother Gulshana Bano told a journalist. According to Fahad Shah, editor of The Kashmir Walla, "Sajad always reported what was happening – what the people told him. Every story goes through a process of factchecking and editing. But journalism has been criminalised in Kashmir. Now, you can be booked under Public Safety Act for your reporting. Draconian, highly condemnable."
Gul is not the only journalist from the region — or for that matter across India — to be arrested for his work. A growing number of journalists and activists have been charged under various legal provisions. Asif Sultan, a Srinagar-based journalist, has been in prison since August 2018, when he was arrested under charges of being "in contact" with indigenous rebel group Hizbul Mujahideen and for "glorifying" militants in his news reports. Sultan was arrested under the Unlawful Activities (Prevention) Act, a notorious counterterrorism law applicable throughout India. His employer, family and local journalist unions have all denied the charges and challenged Sultan's detention. But Sultan remains behind the bars despite global calls for his release. However, during his imprisonment, the Washington D.C.-based National Press Club awarded Sultan with the John Aubuchon Press Freedom Award 2019 for his reporting to "disclose the truth in trying circumstances." According to NPC members, the spectacular case of Sultan "reflects worsening conditions for the press and citizenry in Kashmir" and that it was "completely unacceptable for India to violate the basic human rights of reporters and to deny the people of Kashmir access to unfiltered information through an unfettered press."
What is worth examining here is not the denial and violation of human rights alone but the use of counterterrorism laws across India on journalists, activists and members of civil society. Many petitions have been filed in Indian courts of law with activists arguing that anti-terror are used as tools to muzzle dissent. In December 2021, the Government of India revealed in the Parliament that between 2018 and 2020, 57 percent of those arrested under the Unlawful Activities (Prevention) Act were below 30 years of age.
A spectacular case of another journalist facing terror charges is that of Siddique Kappan who was arrested by police in north Indian state of Uttar Pradesh when he was on his way to Hathras, a small village, where a young Dalit girl was reportedly gangraped and murdered. Kappan's continued detention has been termed by many as an "assault on India's constitution."
British colonialism, 9/11, and the spectre of terror
Global and regional terrorism is a major backdrop of this increasing assault on the constitution. A consequence of 9/11 attacks in the United States and December 13 attack on the Indian Parliament was India's strengthening of its counter-terrorism apparatus. New anti-terror laws such as Prevention of Terrorism Act (POTA) and Unlawful Activities (Prevention) Act (UAPA) were added to the existing arsenal of legal provisions. Critical legal scholarship traces the genesis of these laws in British colonialism. Colonial authorities made widespread misuse of laws like East India Company Act of 1784, the Defence of India Acts of 1915 and 1939, the Government of India Act of 1919, the Rowlatt Act of 1919, and the Bengal Criminal Law Amendment Act of 1925, often trying leaders of Indian nationalist struggle to 'safeguard national security.'
The post-colonial Indian state extended this colonial hangover by enacting laws like the Terrorist and Disruptive Activities (Prevention) Act of 1987 (TADA), the exercise of which and other laws resulted in what C. Raj Kumar observes "widespread torture, arbitrary detention, and harassment of mostly innocent citizens." Counterterrorism laws have been enacted at both federal and state levels in India. While Armed Forces (Special Powers) Act, TADA, POTA, and UAPA were passed by the Indian Parliament from time to time, state governments have enacted their own laws. Among them are J&K Public Safety Act, Maharashtra Control of Organized Crime Act, Karnataka Control of Organised Crime Act, and Chhattisgarh Vishesh Jan Suraksha Adhiniyam.
The Indian state has for long recognized that such legal provisions are vital for the security of the state but anti-terrorism laws on the whole have been found to be draconian, the misuse of which have severely impacted human rights and civil liberties. Because of prevalence of militant struggles, Kashmir and parts of the northeast have been othered by the Indian state as potential threats to the country's sovereignty. The left-leaning Maoist and Naxalite movements in central India, rebellion in the Punjab, and the so-called 'Islamic terrorism with international linkages' are also projected as major security fault lines. As a result, the widespread misuse of counterterrorism laws has resulted in largescale human rights violations. Indeed, according to Indian government's own assessments, the draconian AFSPA has resulted in highest number of rights violations in Jammu and Kashmir followed by Assam, a northeastern state.
'State of exception'
I argue that this complex interlocking of securitization and freedom of expression in India poses a serious challenge to democratic ideals of free speech. What is witnessed today are increasing numbers of targets against journalists and activists across India. In particular, conflict-ridden regions have presented a more serious situation where journalists are subjected to assassinations, life threats, imprisonment, and accusations to conspire with the enemies of the state. This stifling cycle exposes the vulnerabilities of India's peripheries such as Kashmir and the northeast, the territoriality of which is embroiled in disputes with neighboring countries such as Pakistan and China. The growing practice of muzzling the press and forums of public debate with draconian laws has thus created a culture of fear among the civil society, which directly affects the quality of democracy and free speech.
Elsewhere, I have shown how local journalists on India's fringes often resort to self-censorship in response to widespread misuse of counter-terrorism laws against journalists and activists. In the wake of the 9/11 attacks, as is the case in India, it has become increasingly clear that democratic states hide behind the veneer of security and countering terrorism arguments while imposing severe restrictions on free speech.
Journalist Shujaat Bukhari, who was assassinated by unknown gunmen outside his office in Srinagar on 14 June 2018, observed that counterterrorism laws have been systematically used by the Indian state to repress the press in Kashmir. During the 1990s, local newspapers and journalists were charged under Terrorist and Disruptive Act for "supporting" the local movement. The Press Council of India, however, noted in its 1991 report, Crisis and Credibility, that such charges and accusations were "totally counter-productive and wrong."
The continued use/misuse of counterterrorism laws perpetuates what Giorgio Agamben calls 'a state of exception.' In this state of exception, citizens are not only stripped off their civil liberties via suspension of their rights but they are also eliminated because of their differences with the political power. The degree of freedom with which legal institutions transcend the law itself in perpetuation of the state of exception is quite staggering. The Unlawful Activities (Prevention) Act and Public Safety Act, for instance, allow for the government to imprison activists, political leaders, and journalists without trial for years.
Why Kashmir as a peripheral region in particular assumes a complex position with regard to use of counterterrorism laws is the incidence of numbers alone. Since 2019, more than 2300 people have been booked under UAPA in Jammu and Kashmir, out of which 46 percent are still in jail. Many in Kashmir believe that use of UAPA against journalists, activists, and internet users is a collective punishment and a way to "control souls."
New paradigm of security
Agamben argues that "an unprecedented generalization of the paradigm of security as the normal technique of government" has supplanted the notion of the state of exception. In this context, the use of counterterrorism laws by the Indian state has reached a stage where the invocation of laws on journalists, activists, and citizens appears to be a normal technique in the governance of the population's conduct. In view of the frequency and number of such cases, it seems the state of exception has the tendency to endure in the future. The endurance of the security paradigm in India can hardly be challenged by "international actors", when the security paradigm as a discourse folds international actors and nation states into a single mould of complex transactions of power.
---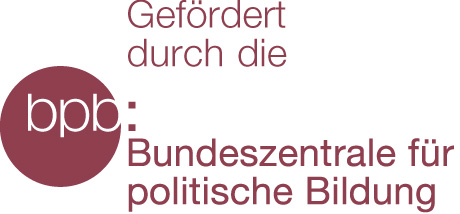 ---
SUGGESTED CITATION
Parray, Imran:
'An assault on the constitution': Counterterrorism laws and freedom of speech in India, VerfBlog,
2022/2/03, https://verfassungsblog.de/os4-assault-constitution/, DOI:
10.17176/20220204-001157-0
.