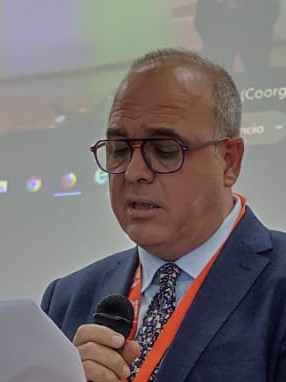 ABOUT THE AUTHOR
---
Santiago Álvarez
Santiago Álvarez is a lecturer for Administrative Law at the University of Murcia (Spain), focussing mainly on Environmental and Water Law.
ORCiD >>
POSTS BY Santiago Álvarez
Santiago Álvarez
Reading the brilliant blog post of my colleague Teresa Navarro, one may get the impression that the situation in Doñana is principally the epitome of an ongoing electoral process. However, the threats to the ecological integrity of that unique natural space emanate from the very origins that justified its protection. The current crisis is but the culmination of the constant and serious threats, caused by the proposed bill to legalize new irrigation and aggravated by incompetence and lack of responsibility of the state, regional and local authorities ignoring the requirements of EU law.
Continue reading >>
0
Blanca Soro Mateo, Santiago Álvarez
On 30th September, the Spanish Parliament has completed the 'Mar Menor Act', granting legal personality to the lagoon of the Mar Menor and its basin. It is the first legal text in Europe which gives rights and legal standing to a natural body. Notably, the process was initiated by a public campaign triggering the legislative procedure. As legal scholars, we fear that this move, although it constitutes a strong expression of ecological awareness, will not solve the lagoon's serious environmental deterioration.
Continue reading >>
3