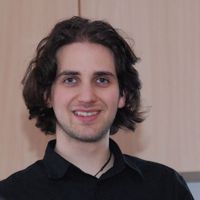 ABOUT THE AUTHOR
---
Sassan Gholiagha
Sassan Gholiagha is a research assistant at the Chair of Political Science, especially Global Governance (Prof. Antje Wiener, PhD, AcSS) at the University of Hamburg. He currently writes his PhD dissertation on the social construction of the individual in international relations. In this context he also conducts research on the R2P.
POSTS BY Sassan Gholiagha
Sassan Gholiagha, Antje Wiener
Dieser Beitrag wirft einen politikwissenschaftlichen Blick auf die von CDU, CSU und SPD angestrebte Ausweitung völkerrechtlicher Normen. Im Kapitel über globale Politik im Koalitionsvertrag finden sich – aus politikwissenschaftlicher Sicht und insbesondere aus Sicht der Disziplin Internationale Beziehungen – einige Formulierungen, die eine kritische Betrachtung erfordern. Nicht zuletzt, um für Normalbürgerinnen nachvollziehbar zu machen, wie bestimmte Konzepte und Ideen, die in der Wissenschaft diskutiert werden, in die Politik Eingang finden. Im Folgenden machen wir daher diesen Transfer und die potenziellen Probleme damit beispielhaft am Abschnitt im Koalitionsvertrag über "Vereinte Nationen, globaler Dialog und strategische Partnerschaften" deutlich. Dabei liegt ein besonderes Augenmerk auf der so genannten Schutzverantwortung oder Responsibility to Protect (R2P). Drei Fragen stellen sich aus unserer Sicht. Erstens: Wie sähe eine weitere Ausgestaltung aus? Zweitens: In welcher Art und Weise würde eine weiter ausgestaltete Schutzverantwortung völkerrechtlich implementiert werden? Drittens muss darüber hinaus gefragt werden, ob es mit einer solchen völkerrechtlichen Implementierung der Norm getan wäre.
Continue reading >>
10