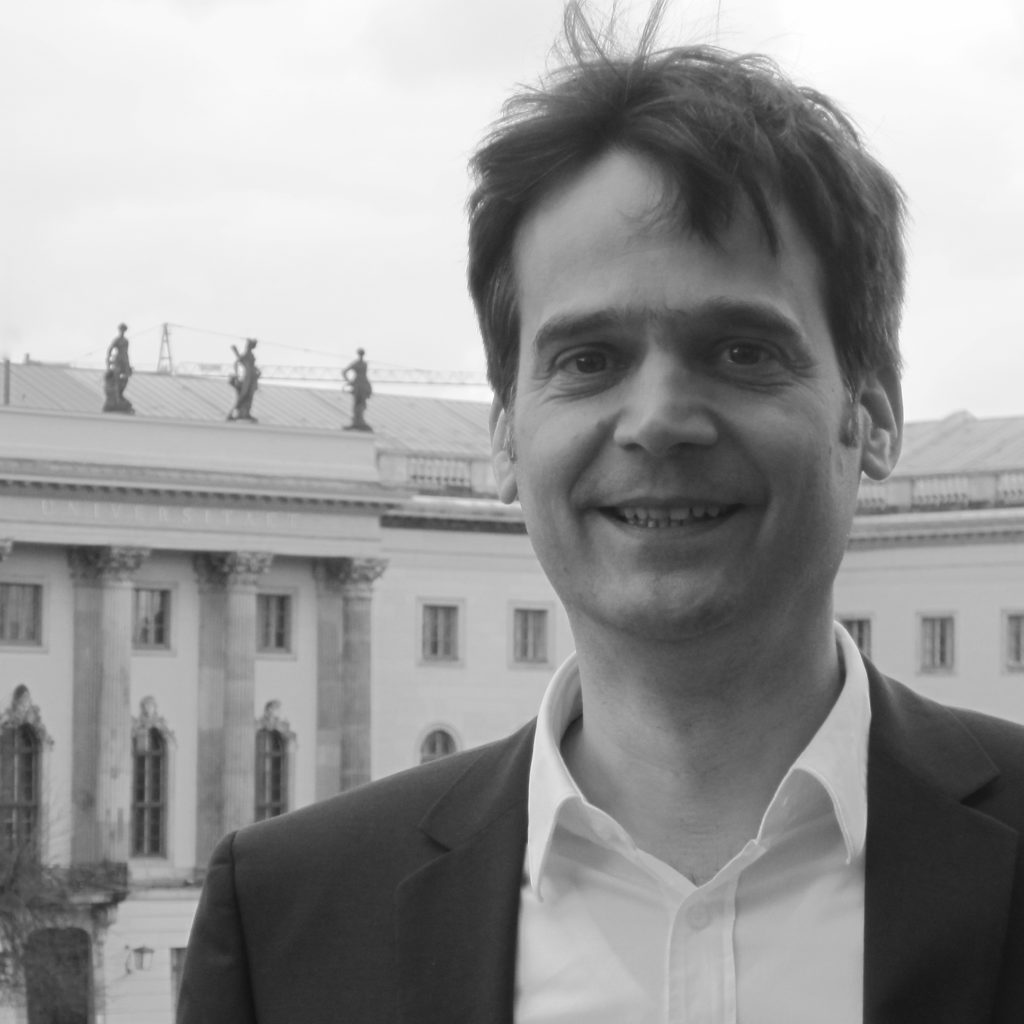 ABOUT THE AUTHOR
---
Martin Eifert
Dr.
Martin Eifert
, LL.M. (b. 1965) studied Law in Hamburg, Geneva and Berkeley. For four years, he served as academic assistant at the University of Hamburg (Prof. Dr. W. Hoffmann-Riem), and subsequently spent one year as a consultant at The Boston Consulting Group. From 1999 to 2001, he served as senior research fellow at the Hans-Bredow-Institute for Media Research at the Hamburg University . In 2001, he was awarded a postdoctoral fellowship by the German Research Foundation (DFG), to complete his habilitation at the University of Hamburg. His research focuses on questions of regulation as well as on the relationship between law and innovation. From 2006 to 2012, he was Professor for Public Law at Justus-Liebig-University Giessen. Since 2012, he holds the chair of public law, especially administrative law at Humboldt-Universitaet zu Berlin.
Alberto Alemanno, Martin Eifert, Gertrude Lübbe-Wolff, Ann-Katrin Kaufhold
Photos and a video of the discussion.
Continue reading >>
0
Martin Eifert
Nudging is about effective solutions for social problems and a parallel case to other regulatory approaches. It fits into the tradition of rational policy-making. It requires a political decision on whether or not nudging should be chosen as an instrument to remedy the social costs entailed with risky behavior. And from a legal point of view it has to be reviewed whether the measure chosen is not a disproportionate loss of freedom for the individual. This requires balancing the interests. As nudging is a matter of politics we have to discuss it in the political arena.
Continue reading >>
0