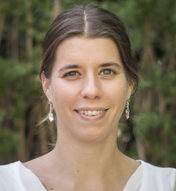 ABOUT THE AUTHOR
---
Verena Kahl
Verena Kahl (Ass. iur., M.A.) is research fellow at the University of Hamburg writing her Ph.D. on a human right to climate protection. From 2015 to 2018 she served as junior lawyer at the Inter-American Court of Human Rights.
ORCiD >>
Verena Kahl
In January 2023, Chile and Colombia submitted their joint request for an advisory opinion on the climate emergency and human rights, thereby paving the way for the first groundbreaking decision on the issue of climate change by the Inter-American Court of Human Rights (IACtHR) and the first advisory opinion in this regard by a regional human rights monitoring body. The Court will have the unique opportunity to cover a broad variety of areas and questions that align under the umbrella term of climate change and human rights and therefore to deal with the issue in an integral manner.
Continue reading >>
0
Verena Kahl
On 22 September 2022, just one day before global climate protests took place in around 450 locations, the UN Human Rights Committee (Committee) has published its landmark decision in the case Daniel Billy et al. v. Australia. In casu, the Committee found that Australia failed to adequately protect members of an indigenous community present in four small, low-lying islands in the Torres Strait region from adverse impacts of climate change, which resulted in the violation of the complainants' rights to enjoy their culture (Art. 27 ICPPR) and to be free from arbitrary interferences with their private life, family and home (Art. 17 ICCPR). The Committee thereby issued the first decision at the international level to tackle substantive human rights questions in the context of climate change that relate to the current situation of small islands and their indigenous inhabitants.
Continue reading >>
0