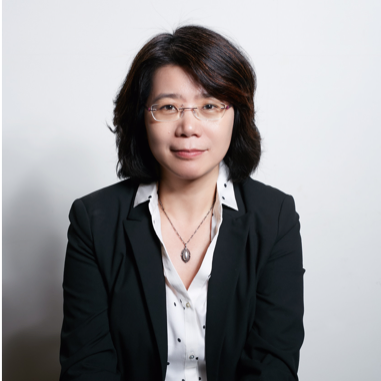 ABOUT THE AUTHOR
---
Wen-Chen Chang
Wen-Chen CHANG is jointly appointed as Dean and Professor of National Yang Ming Chiao Tung University School of Law and Professor of National Taiwan University College of Law. She serves in the editorial boards of International Journal of Constitutional Law and Cambridge Journal of Global Constitutionalism.
Anna Katharina Mangold, Kriszta Kovács, Wen-Chen Chang, Julinda Beqiraj, Shaheera Syed, Nadia Tariq-Ali, Chun-Yuan Lin, Joelle Grogan
The COVID-19 pandemic has placed extreme strain on legal systems, requiring action in response to fast-changing and complex situation of the pandemic emergency. This panel evaluates state action - and in particular, executive-decision making - in response to the pandemic against the standard of the rule of law, and considers whether this will lead to permanent shifts in legal systems worldwide.
Continue reading >>
0
Wen-Chen Chang, Chun-Yuan Lin
Except for a minor hospital cluster infection in late January 2021, there has been no sign of community spreading. Compared to what has been going on globally with three million death, Taiwan's control of Covid-19 pandemic is a miraculous success, particularly given its barred access to the World Health Organization and its geographic proximity and economic close ties with China. Notably, this success has been achieved without issuance of any emergency order for lockdowns, shelter in place, business closure, or school suspension. People's daily lives have been kept without substantial interruption. Because of this, Taiwan's legal and regulatory responses with the Covid-19 pandemic was praised as the least restrictive in the world.
Continue reading >>
0
Wen-Chen Chang
Taiwan has demonstrated to the world its strength and success in combating the spread of COVID-19 despite decades of exclusion from the World Health Organization (WHO) and ongoing bullying from the People's Republic of China (China). Given its geographical proximity and close economic exchanges with China, Taiwan was estimated to be heavily hit by the spread of COVID-19 originated from Wuhan, China. Reversing the trend, Taiwan has maintained a considerably low number of confirmed cases, and detected most cases of possible community spread, while Europe, the United States and the rest of the world are struggling with an ongoing global pandemic.
Continue reading >>
2