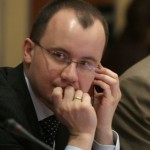 ABOUT THE AUTHOR
---
Adam Bodnar
Adam Bodnar is the Commissioner for Human Rights of the Republic of Poland and a Professor at the University of the Social Sciences and Humanities in Warsaw.
ORCiD >>
Adam Bodnar, Paweł Filipek
The announced veto of the Hungarian and Polish governments on the EU multi-annual budget and the European recovery fund has caused a major stir in recent days in Europe. The conditionality mechanism is designed to safeguard the Union's financial interests and complements the existing political and judicial mechanisms. It is expedient to review the state of play of the procedures in place and, if necessary, to pose questions, whether they stand up to the challenges posed by developments in the respective countries, if they are carried out in a timely manner and focus on genuine effectiveness.
Continue reading >>
0