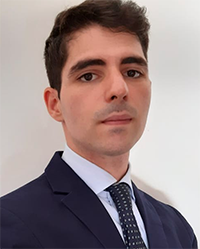 ABOUT THE AUTHOR
---
Giovanni De Gregorio
Giovanni De Gregorio (@G_De_Gregorio) is postdoctoral researcher working with the Programme in Comparative Media Law and Policy at the Centre for Socio-Legal Studies at the University of Oxford and Academic Fellow at Bocconi University. His research focuses on digital constitutionalism, platform governance and digital policy.
POSTS BY Giovanni De Gregorio
Giovanni De Gregorio, Oreste Pollicino
The functions exercised by online platforms raise questions about the safeguarding of fundamental rights and democratic values from the autonomous discretion of the private sector, which is not bound by constitutional law. The Digital Services Act horizontally translates European constitutional values to private relationships, to limit governance by platforms.
Continue reading >>
2